Classes
12-"Funky-Junk" Jewelry One Day Workshop - December 15, 2018
12151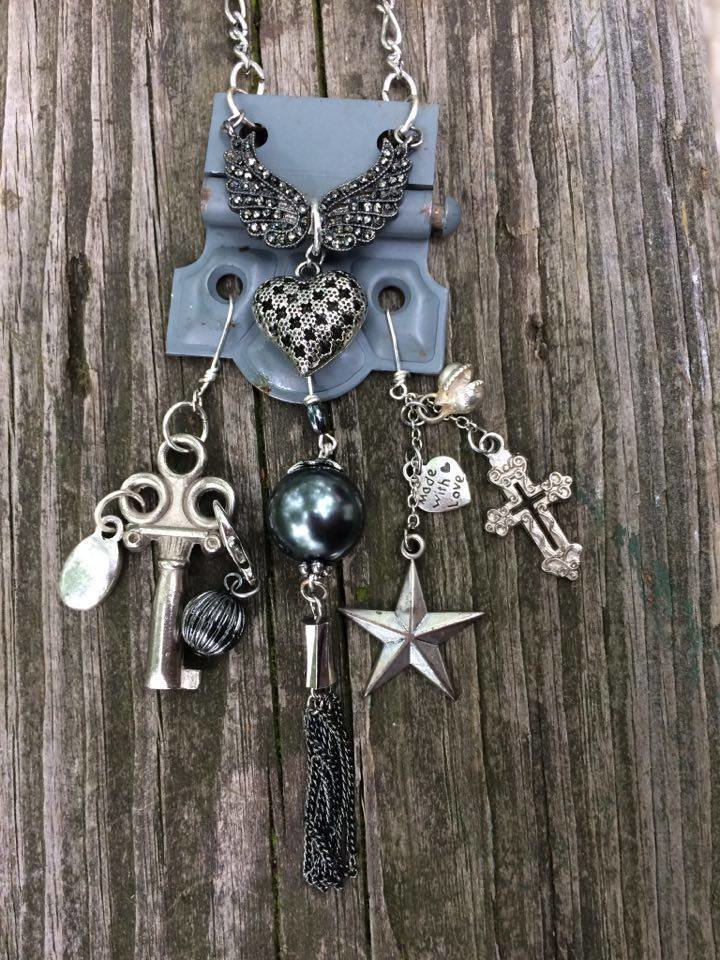 08-"Funky-Junk" Jewelry One Day Workshop - December 15, 2018
Saturday 9:00am-4:00pm
Learn the Art of One of a Kind Jewelry Creation
Just in time for Christmas gathering!!! Not all Jewelry Designs start out the same! Some designs are Transformations created from unique and unusual bits and pieces. From buckles and keys to hinges and handles, these One of a Kind Original Designs will have you looking at things from a whole new perspective. Nancyfangles, a frequently featured designer and writer for Jewelry Affaire magazine, will inspire your creativity and teach you the basics of jewelry technique and design. Everyone who participates in this hands-on class will walk away with a One of a Kind Jewelry Creation and the inspiration to create even more.
A variety of supplies will be on hand for you to choose from - but feel free to bring some of your own treasures to incorporate into your design and make it your own.
The cost for this one day workshop is $175.00 per person. Class is limited to 6 students. Continental breakfast and lunch is included. All supplies will be provided.

Instructor: Nancyfangles Brown

Nancyfangles has been a featured designer/writer for over 16 Stampington and Company magazines. She also designs and writes for her own Bi-weekly DIY column, "Handmade in Ellijay" in The Time Courier Newspaper.

Nancyfangles sees the world through inspired eyes and is passionate about sharing her vision with others. As a teacher she brings "FUN" to the table and Inspiration to her students.